Winters Business & Relocation Guide
Highlight Your Business to Winters Residents and the Greater Winters area!
Distribution: Winters Residents & Businesses
The Winters Business & Relocation Guide is the resource for both businesses and residents of Winters and for those seeking to visit, relocate or start a business.
This is an exciting opportunity to showcase all there is to know about Winters! It's also a great resource to showcase you business!
The Guide will be mailed to every address in Winters and will be included in New Business Requests, Visitor Packets, and New Chamber Member packets as well.
There will be a digital version available online that will lead customers right to your website.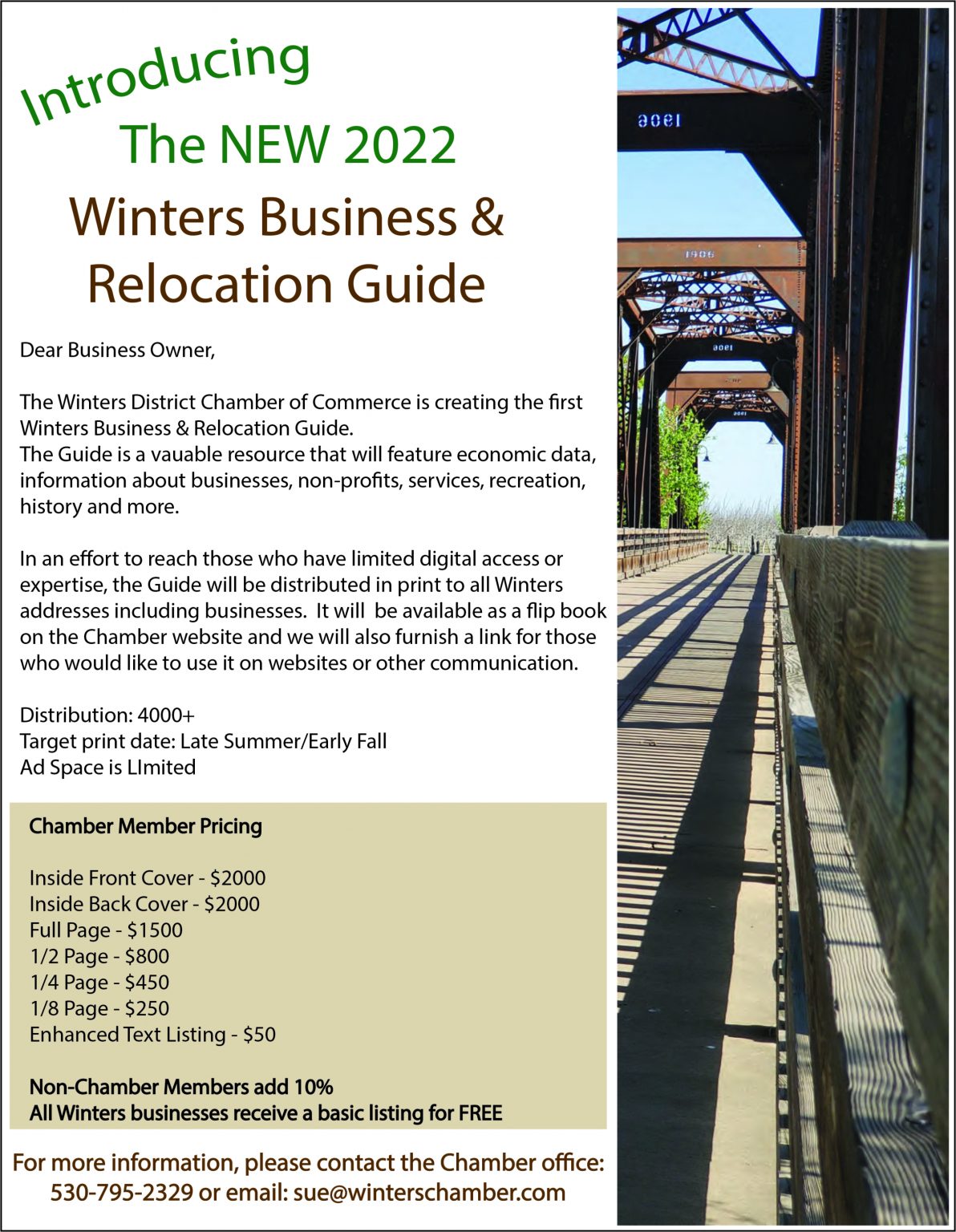 14 Different Sections
• Essential Information
• History of Winters
• Our Community
• Winters District Chamber of Commerce
• Historic Downtown Winters
• City of Winters information
• Doing Business
• Economic Big Picture
• Real Estate
• Education
• Higher Learning
• Healthcare
• Senior Services
• Business Directory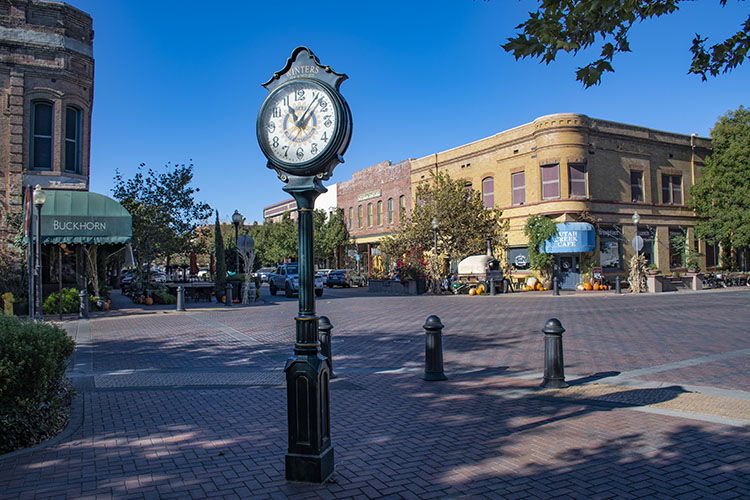 For more information, please contact the Chamber office.
530-795-2329 or email: sue@winterschamber.com
If you have any questions about the Winters Business & Relocation Guide, have story ideas for consideration or think there is something that should not be missed, please contact the Chamber office.
All Winters businesses with a City license will have a basic listing in the Guide.  If you are interested in an enhanced listing or a display ad please contact the Chamber office.  Enhanced listings are available for just $50.
Winters District Chamber of Commerce
530-795-2329
sue@winterschamber.com
jeff@winterschamber.com