Christmas in New York!!
Experience the "the Big Apple" alive with the holiday spirit on this spectacular tour. From Rockefeller Center to Greenwich Village, New York City shines even brighter during the holiday season. Spend four nights in the heart of Midtown close to Central Park's skating rink and Times Square all dressed up for the holidays. Take your seat and watch the curtain rise for an exciting Broadway show. See the Christmas Spectacular at Radio City Music Hall, featuring the world-famous Rockettes! Ferry to the Statue of Liberty and Ellis Island. See the Empire State Building and Central Park. Visit the poignant 9/11 Museum and 9/11 Memorial. Enjoy plenty of free time on your own to shop and see the elaborate 5th Avenue holiday window displays and the Christmas tree at Rockefeller Center. Get ready to "start spreading the news!"
Spotlight on New York City Holiday
December 06 — December 10, 2021 • 5 Days • 5 Meals
* Included in Price: Round Trip Air from Sacramento Airport, Air Taxes and Fees/Surcharges, Hotel Transfers
* Not Included in Price: Cancellation Waiver and Insurance
* All Rates are Per Person and are subject to change based on air inclusive package from SMF
Pricing
Double  $2,999pp         Single  $3,749pp      Triple  2,969pp
DAY
1
Dec 06, 2021: New York City, New York - Tour Begins
"Start spreading the news," because today you arrive in America's most exciting metropolis as it shines during the holiday season. Your New York City getaway is filled with shopping, sightseeing, endless entertainment and holiday cheer.
DAY
2
Dec 07, 2021: New York City
This morning, the day begins with a walk to a fun-filled breakfast at the famous Ellen's Stardust Diner, a 50s-themed restaurant featuring a singing wait staff, before setting out to embrace the energy of this fascinating city on a locally guided tour of the "Big Apple." You'll see Greenwich Village, the Wall Street district, Chinatown, the Empire State Building, Central Park and other time-honored landmarks decorated for the season. This afternoon enjoy time at leisure to discover "the city that never sleeps" at your own pace. Your Tour Manager has countless suggestions on how to spend your time. Maybe you are up for skating at Rockefeller Center or Central Park. Be sure to take a picture in front of the colossal Christmas tree at Rockefeller Center and gaze at the elaborate 5th Avenue holiday window displays. After dinner at a local restaurant, you're in for the sweetest holiday treat – Radio City Music Hall and the incredible Christmas Spectacular featuring the high-kicking Rockettes – a short walk from your hotel!
 Included Meals
DAY
3
Dec 08, 2021: New York City
Another exciting day begins with breakfast at a local eatery. Then, board a ferry for a cruise of New York Harbor. Take in the incredible views of the towering Statue of Liberty. Dock and get up-close to "Lady Liberty." She has welcomed immigrants and visitors to New York Harbor since 1886. Created as a token of friendship between the U.S. and France, the Statue of Liberty has become a global symbol of freedom. Then it's on to Ellis Island. Step back in time on a self-guided tour of the museum. Come to know the personal stories of the immigration boom of 1892-1924 when 12 million people passed through this station on their journey to America. Enjoy some time at leisure to partake in New York's fabulous holiday shopping at the world's most famous department stores including Macy's, Bloomingdale's and Saks Fifth Avenue, all dressed up in their holiday best, or choose to join an optional walking tour of Greenwich Village including dinner.
Included Meals
DAY
4
Dec 09, 2021: New York City
Today enjoy breakfast at a local diner. Reflect at the 9/11 Memorial and take a self-guided tour at the 9/11 Museum - two poignant tributes to the lives lost. This afternoon, it's off to exhilarating Times Square to take your seat at an included Broadway show! You'll choose from a selection of Broadway's biggest hits.* Following the show, say farewell to this extraordinary city as we gather for dinner at a local restaurant.
 Included Meals
DAY
5
Dec 10, 2021: New York City - Tour Ends
Your tour comes to a close with many pleasant memories of your exciting tour of fabulous "New York, New York" during the holiday season.
For more information please contact the Chamber office:  530-795-2329 or email: sue@winterschamber.com
We WILL Travel Again!
The Winters District Chamber of Commerce started our Travel Program literally as the shutdown began.  Not the most auspicious start but we did discover how many people in our area love to travel!
Our Chamber travels exclusively with Collette Tours.  We do this because your experience is our number one concern.
Collette is a family owned company who have been in business for 100 years.
Winters to Winters transportation on every tour.  Whether you have chosen a travel destination that only 2 people from Winters have chosen or whether a group of 50 travels from Winters, you will not have to drive yourself to the airport or have someone else pick you up.
Travel with Friends and Family!  Even if the ones you want to travel with live in a different city or state, they can join you in your grand adventure.  The same hometown service will pick them up and take them to the airport and you will meet up once you arrive at your beginning destination.
Stay in some of the most interesting and luxurious accommodations.
Travel just about anywhere your heart desires.
First class experiences whether you are a foodie or want to experience another culture.  You can add more joy to any of the offered tours.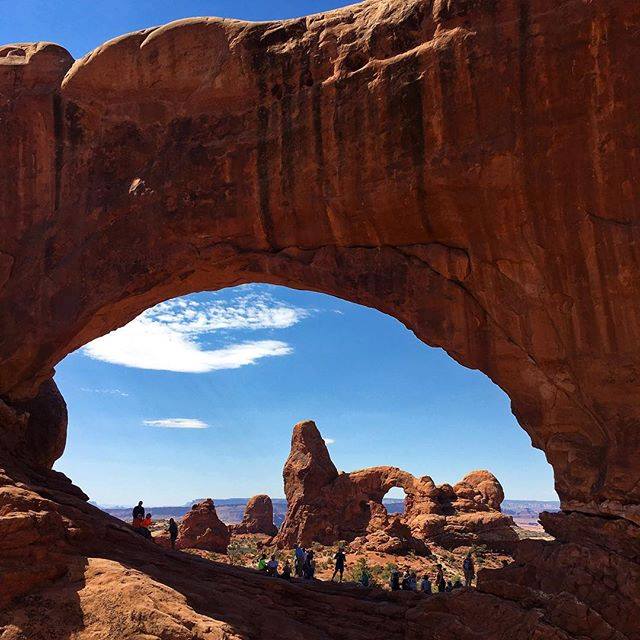 Change your Mind?
Get Your Money Back.
Any Reason, Every Tour. No Blackout Dates or Restrictions.
Make Your Travel Plans Confidently.
Yep! Even Covid-19.
"Go ahead and book that dream trip, because when you purchase ourindustry-leading Travel Protection Plan, you can cancel for any reason and get a full cash refund – all the way up to 24 hours before your trip departs. We've offered this plan for decades to give our travelers assurance every step of the way – with no blackout windows or hidden restrictions."
The Collette Travel Protection Plan also includes the following benefits:
Travel Delay Support (daily stipend)
Trip Interruption (if you need to end your trip early)
Baggage Loss or Delay
Missed Connections (if you purchased air)
Medical Expenses for Illness or Injury
Emergency Assistance
Please note: the travel protection program is required for all tours you book through the Winters District Chamber of Commerce.
Follow this LINK to view the complete Travel Protection Plan.
The Winters District Chamber of Commerce takes your safety seriously.  We want your travel adventure to be fantastic so we use Collette Travel because they also value your safety. From smaller groups on each coach to wellness screenings to incredible destinations where you will enjoy a great experience with friends while following social distancing guidelines.  So, when you are feeling like getting back out on the road you will be able to enjoy your adventure that much more.
To learn about the specific ways Collette is keeping you safe while you travel.  Please follow this LINK.
If you would like information about booking any trip or would like a list of trips being offered through the Chamber, please contact the Chamber office.
director@winterschamber.com
530-795-2329