Winters Tractor Parade & Festival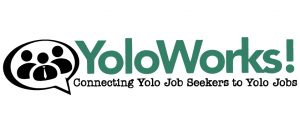 The Metrix Learning program is being offered through SkillUp Yolo County, an initiative led by the Yolo County Workforce Innovation (WIB) to encourage local residents to take advantage of opportunities to develop new skills to help their chances to improve their employment situation amid the COVID-19 pandemic.
Metrix Learning allows participants to learn at self-pace, receive clear training milestones and achieve industry certificates upon completion through customized badges.
Employers can identify potential candidates on the platform displaying new badges earned and can connect with them about new employment opportunities.
Popular courses in Metrix Learning include
Project Management
Microsoft Word & Excel
HIPAA
Human Resources
Accounting
Food Industry Standards
Leadership and Team Building
Additionally, there are courses available in computer and IT fields such as
Networking
CompTIA
Windows
Adobe
Information Security
Courses are also available in both Spanish and Mandarin Chinese.