Winters District Chamber of Commerce Virtual Career Fair

County COVID-19 Cases Snapshot
Since our last update, the 3rd District experienced 1,639 new cases of COVID-19 and 79 more of our fellow constituents and community members lost their lives to the virus. With 155,673 confirmed cases, our district has an average COVID-19 positivity rate of 6.5%. However, we have seen an average decrease in positivity rates over the last 14 days of -3.7%.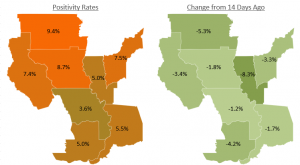 All 3rd District counties remain in the Widespread tier, with many non-essential indoor business operations closed. For more information on the tiers and what they mean for restrictions in your community you can visit the California Department of Public Health's website here.
County COVID-19 Vaccination Snapshot
California has administered a total of 7,437,925 vaccine doses out of the 8,832,770 vaccine doses received. Counties in the 3rd District have administered a total of 418,331 vaccine doses.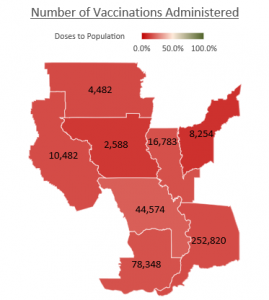 California is currently in Phases 1A and 1B of the state's vaccination plan, which covers roughly 15 million Californians. You can find more information regarding the state's vaccination allocation guidelines here. The State Government is responsible for distributing the vaccine and setting eligibility standards. For all questions and concerns related to California's COVID-19 vaccine plan, please contact the office of Governor Newsom. In these statewide phases the following individuals should now be eligible for the vaccine.
Health care workers
Long-term care residents

Now Vaccinating as Supplies Allow

Individuals 65 and older
Essential Employees
Education and childcare

Emergency services
Food and agriculture
I have compiled a list of resources below, which you can use to learn more about the status of the pandemic in your county and understand how the vaccine is being distributed in your community.
Yolo County:
https://www.yolocounty.org/government/general-government-departments/health-human-services/adults/communicable-disease-investigation-and-control/novel-coronavirus-2019/coronavirus-vaccine
For more information visit: