Winters District Chamber of Commerce Virtual Career Fair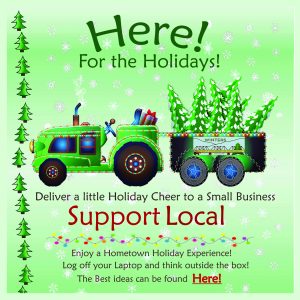 Winters Trees & Tractors!
VOTING Ends on December 20th.  Have you voted for your favorite Sponsored Tractor? We're posting images of the tractors that have submitted images so far on this page.
Even after the voting ends you can still enjoy the tractors and trees until January 2nd!
If you would like to vote for your favorite tractor through December 20th, you can do so by following this LINK!
A BIG THANK YOU goes to Donnie Whitworth and Javier at the WJUSD Ag Site for spending many hours cutting these tractors out for us.  Without them this event would not be possible.
If you have questions or would like to get more information, please contact the Chamber office.       530-795-2329  or email: sue@winterschamber.com