Winters District Chamber of Commerce Virtual Career Fair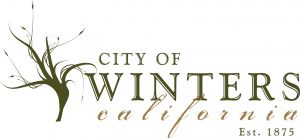 The City of Winters is taking applications for a NEW Business Rent and Mortgage Assistance Grant Program.
This grant was designed to help businesses who did not receive grant funding from the Small Business Relief Grant that Yolo County administered.
This grant only covers Business rent and mortgage expenses but if your business has not received funding from Yolo County this grant may help you recover a portion of your loss.
I encourage you to take a moment to review the documentation and contact Shelly at the City of Winters if you have any questions about whether your business is eligible or if you need assistance with the process.
Grant amounts will be determined based on need and funding availability.
This LINK will take you to the City of Winters website page that will give you more information about this grant.
The City requests that completed applications are returned to the Winters City Hall drop box or you may also email completed application to shelly.gunby@cityofwinters.org