Winters District Chamber of Commerce Virtual Career Fair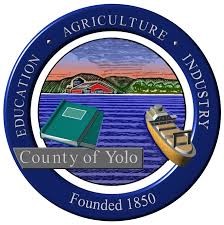 Yolo County approved a NEW program September 18th that will benefit businesses affected by Covid-19. This program is available to most, if not all, businesses in Winters.
If your business experienced any of the following Covid related expenses, you should apply for this grant.
Innovation to promote outdoor business to protect employee and public health.
Payroll/employee retention or supporting employees, including but not limited to Workers Comp Insurance premium and Unemployment Insurance premium increases related to COVID-19, paid leave for employees due to COVID-19 illness. Not applicable to businesses that collected Payroll Protection Program loans that were forgiven or to home-based sole proprietors that collected Pandemic Unemployment Assistance.
Purchase of Personal Protective Equipment (PPE) to protect employee and public health and efforts to sanitize the business environment.
Rent or mortgage payments (excluding property tax payments) realized during the required closure of the business due to COVID-19, including the required closure of only indoor operations. For home-based businesses, this expense is only eligible for reimbursement if the residence is open to the public for normal business operations.
Addressing temporary COVID-19 related restrictions on business activity.
Increasing technology capacity to enable alternative work arrangements, such as telecommuting.
Creating new marketing campaigns or business plans.
Facility cleaning/restoration.
Costs associated with additional training or virtual learning to implement COVID-19 safety measures.
Expenses required to plan for a safe reopening such as expert assessments and/or to conduct research or market surveys.
Other uses (a description of any "other uses" and their direct association with the COVID-19 pandemic will need to be provided in the application).
The Chamber of Commerce will be holding a Zoom meeting with Carolyn Jhajj from the County Administrators office next week.  More details to come on the exact day/time.
To get more information about the grant or to fill out an application, please visit the Yolo County site: Click Here.