Winters District Chamber of Commerce Virtual Career Fair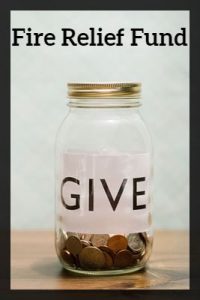 Our hearts go out to our friends and neighbors who have lost so much or have been displaced from their homes due to the wildfire.
Through the generous donations from the greater Winters business community and individuals, the Winters Chamber of Commerce has set up a relief fund for our friends and neighbors.
If you or someone you know needs assistance please contact the Chamber office. We will be providing vouchers to be used at local Winters businesses.
Businesses who wish to make a donation to the fund may do so at First Northern Bank or you may send or drop off a check at the Winters Chamber office at 201 First St.
Checks should be payable to the Winters Chamber Fire Relief Fund - Account #1212. Any monetary donation will go to help those in need.
We thank you in advance for your help and hope you will reach out to us if you are in need.
If you have any questions, please contact the Chamber office. 530-795-2329