Winters District Chamber of Commerce Virtual Career Fair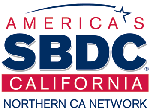 SOCIAL MEDIA SELLING - PT 1 PICK YOUR PLATFORM
Thursday, July 23, 2020 10:00am to 11:00am
FREE
In the ever changing world of Social Media, picking the right platform for your marketing and sales is key. But with so many out there, how to you take out the guesswork and make sure you make the best choice for your business? Join Norcal SBDC Advisor Bobby Chang as he explains the main platforms (Facebook, Instagram, Twitter, Shopify and others) and for each one looks at:
• The strengths and weaknesses of each platform.
• Which platforms best align to different types of businesses.
• Top tips to launch on each platform.
Instructor: Bobby Chang
bcsbdc88@gmail.com
Join us and take the guess work out of your eCommerce choice.
PPP LOAN RECORDKEEPING USING QUICKBOOKS ONLINE - SESSION 1
Thursday, July 23, 2020 11:00am to 12:30pm
FREE
Session 1 helps business owners set up PPP recordkeeping to properly book their loan in Quickbooks Online, to track loan expenses for forgiveness and taxes, and to easily see how much loan money remains to be spent. This class is designed for business owners who are handling their own financial recordkeeping using Quickbooks Online, who don't have an accounting background, and who want to understand how to keep financial records to assure maximum PPP loan forgiveness. This class is tailored towards businesses with payroll.
Reasonable accommodations for persons with disabilities will be made if requested at least two weeks in advance.
Webinar Host: Capital Region SBDC
sbdc@metrochamber.org