JOB FAIR October 14, 2021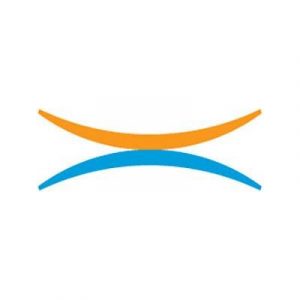 by Katie Culliton, Editor, CalChamber
Most employees currently working from home due to the COVID-19 pandemic are realizing the positive impacts on their job over the last few months, and many are working more hours than if they were in the office. But they do have a considerable concern during this time — their ability to build strong relationships with their coworkers, as most employees are socializing less than they were in the office.
Nevertheless, even when employees return to the worksite, they're concerned for their health and safety, and many normal business activities — including shaking hands and office socialization — will be severely curtailed in this "new normal."
Working From Home Epiphanies
Sixty percent of employees working from home report an improved work-life balance due to a lack of a commute, according to a recent Robert Half survey. Other positive sentiments (multiple responses were permitted) to working from home include:
• I realize my job is doable from home (63 percent).
• I'm more comfortable using technology (43 percent).
• I've grown closer to colleagues (20 percent).
• I've grown closer to my boss (19 percent).
Parents were more likely than their peers without children to report a better work-life balance, which not only benefited recipients personally, but also allowed them to become more tech-savvy and foster better relationships with their colleagues.
Working from home may also make employees more empathetic, as 78 percent of all employees (not just the ones working from home) believe they are now prepared to support their absent coworkers when employees begin returning to the workplace.
Although it may seem counter intuitive for work-life balance, 55 percent of employees are working longer hours at home, according to Fishbowl, a workplace social network for verified employees. An additional 20 percent reported no change in their work hours, leaving a small percentage of people working fewer hours than normal. People who work in consulting, teachers and marketers were the top professional categories working longer hours. But working longer hours isn't nearly as concerning as their ability to build strong relationships with their coworkers.
Socializing
Forty-five percent of employees expect to return to the office this summer and 72 percent are eager to get back, according to a Glassdoor survey. Employees are most eager to return so they can socialize (52 percent) and collaborate in person (46 percent).
Similarly, in the Robert Half survey, 55 percent of employees believe it's difficult to build strong relationships with coworkers if teams aren't in the same building. However, even when workers return to the worksite, 73 percent believe there will be fewer in-person social and team-building activities with colleagues.
It's true that employees are socializing less than they were before the pandemic caused many of them to work from home. Sixty-three percent of employees spend less time socializing with colleagues than before the pandemic, according to Clutch, a customer data and marketing platform.
Employers are holding more virtual social events to help team build when everyone is working from home. For example, one manager holds "Photos at 4," where employees share a photo based on a prompt like "what is your dream vacation?" This fosters online conversation, allowing employees to take a break from work and chat with their colleagues about something other than work. "Photos at 4" may not replace the normal water cooler or coffee pot chats found in the workplace, but it can help employers build a strong team culture virtually.
While employees may not be socializing with their colleagues, most workers have still retained their pre-pandemic levels of access to their managers and supervisors. Fifty-two percent of employees had the same level of access, and 29 percent thought their manager or supervisor were more available. Only 19 percent of employees felt their managers were less accessible to them.
Return to Work
While employees may be eager to return to the office, they're also concerned. More than half (56 percent) of employees worry about being too close physically to their colleagues, according to the Robert Half survey. Employees expect their workplace to make certain changes to increase health and safety, including:
• Allow employees to work from home more frequently (79 percent).
• Have better cleaning procedures (79 percent).
• Hold fewer in-person meetings and trainings (70 percent).
• Stagger employees' work schedules (55 percent).
• Require employees to wear masks (52 percent).
• Change the office layout (46 percent).
Employees in the Glassdoor survey had similar expectations for mandating masks and rearranging the office for proper physical distancing. They also expected their employer to supply sanitizer/disinfectant (79 percent) and take their temperature when they arrive at work (38 percent).
The U.S. Centers for Disease Control and Prevention (CDC) agrees. In its May 27 guidance, it recommended workplaces rearrange their layout so employees can be six feet apart and use transparent barriers when physical distancing is not an option. It also gives detailed cleaning and disinfecting guidance. The CDC published a flowchart to assist employers in making re-opening decisions, especially to protect vulnerable workers. The flowchart asks if recommended health and safety actions and ongoing monitoring plans are in place.
CalChamber has developed its own Return-to-Work Checklist to guide employers in developing a COVID-19 return-to-work plan for their workplace.
One health and safety issue that employers and employees may disagree on is contact tracing, which is using digital tools to track a person's movements and, if a person becomes infected, people in recent contact with the infected person are notified. Some experts consider contact tracing a key tool in stopping the spread of COVID-19. Fishbowl's survey asked, "Would you use a device or app that allows your company to trace your contact with other employees while at work?" Seventy-five percent of respondents were against it. Although the survey couldn't ask respondents why they felt this way, they surmise that privacy issues was one of the main reasons.
Workplace Evolution
The workplace has evolved in more ways than necessary health and safety precautions. Seventy-four percent of employees would like to work remotely more frequently than before the pandemic — slightly more parents (79 percent) than those without children (68 percent) — according to the Robert Half survey. Glassdoor survey respondents agreed — employees expect more flexible work options and 65 percent would work full-time from home if given the option. Similarly, 55 percent would work from home permanently, according to a Fishbowl survey.
Besides more flexible work options, workers think the workplace will evolve in small ways. Seventy-two percent of employees are reconsidering the common business etiquette of shaking hands and plan to schedule fewer in-person meetings. Another 61 percent plan on spending less time in common areas, like break, mail and copy rooms, than they did before. Sixty percent will rethink attending business events and traveling for work.
As California continues its phased reopening, both employers and employees will learn more about how this pandemic has affected their workplace and themselves, but employers can continue to communicate with their employees — both virtually and in person — to create a healthy and safe workplace.