Winters District Chamber of Commerce Virtual Career Fair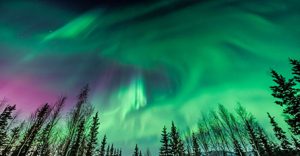 I don't know about you but 2020 really put a kink in my style!
As some of you may know, we launched a brand new travel program just as the shut down changed everyone's plans not just for travel but for every day life.
Things are ever so slowly opening up again and while we are still not sure what the future holds I am taking a proactive attitude and looking down the road toward 2021.  I will continue to be cautious and I am not sure how I feel about crowded spaces but I am feeling a good dose of wanderlust right about now.
I am probably not the only one.  So, ever so slowly I am going to consider travel options that we all might feel comfortable with.  I spoke with Collette, our travel partner and they are really doing a great job preparing for the future of travel.  If you check out the travel with friends page there is a link to all of the new protocols they have in place.
I am going to post some travel itinerary's from time to time here and in our newsletter.  I will also be updating the travel with friends page so you can get some ideas for your future travels.
Whether you are more cautious like me or at some point are just going to jump in with both feet, travel will ultimately be way more fun if we travel with friends!
Follow this LINK to the Travel with Friends page!
We still have the Alaska and the Northern Lights trip on the books.  If you would like to get more information about this amazing trip that is scheduled for March 2021, please contact the Chamber office.  Remember, Collette offers that great CASH BACK insurance in case you get cold feet.